OUR ENVIRONMENTAL COMMITMENT
What can we do with 154,631 kWh?
At Huntsman GOMET we are committed to reducing emissions and waste in every process to minimize the environmental impact.
Our photovoltaic system consists of 1,411 panels that cover the roof of the central buildings; in 2020, more than 154,631 kWh of electricity were generated.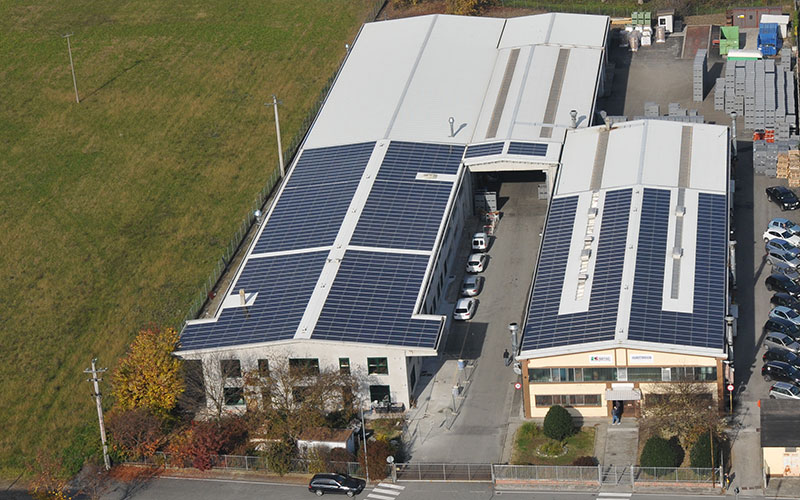 The energy generated by the new plant allowed Huntsman GOMET to lower its CO2 emissions by 76 tons, thus reducing the value of its carbon footprint.
How is the energy produced used? The photovoltaic system is able to generate enough energy for the production of more than 650,000 items.