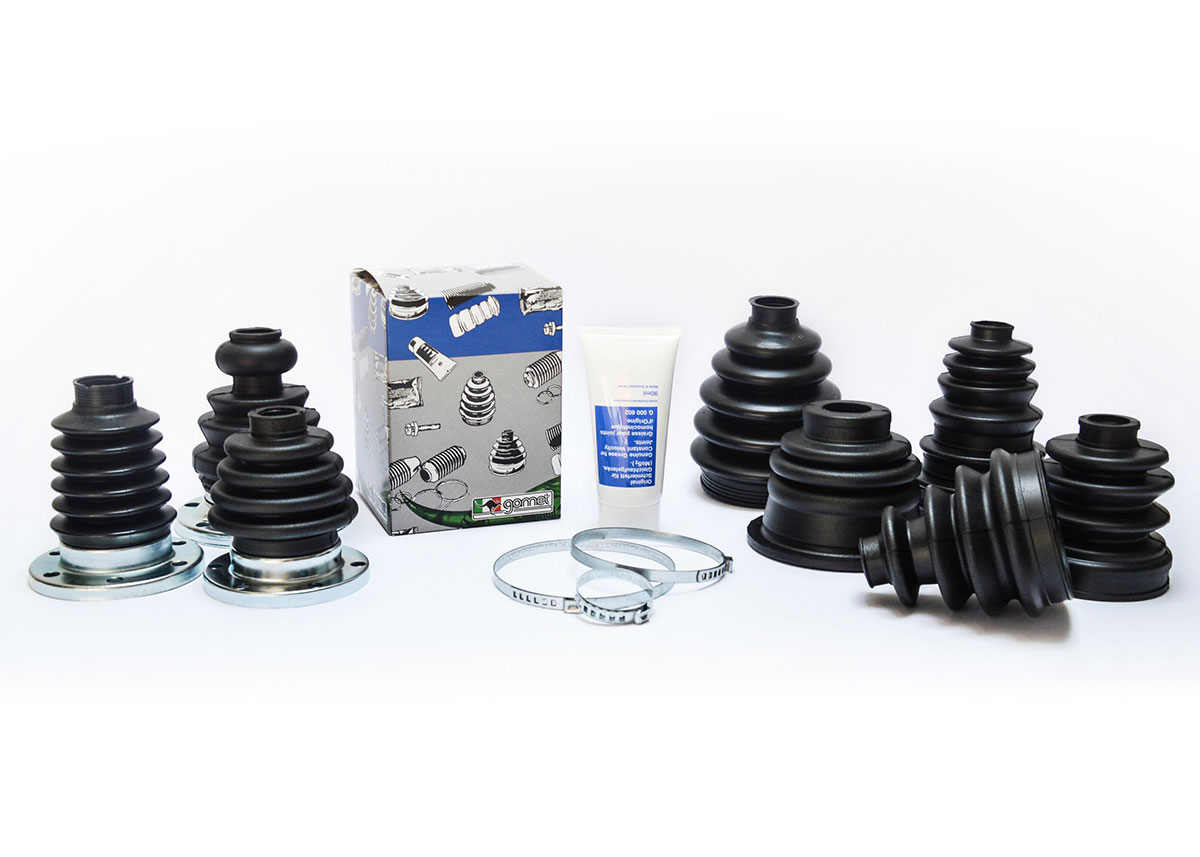 CV-BOOTS AS BULK AND KITS
The main function of a CV joint boot (a.k.a. CV-boot) is to protect a car's CV-joint from damages caused by road debris (as for example sand, stones, salt and water).
In addition, the grease placed in / kept by the CV-boot is vital for a correct lubrication of the CV joint gear.
Our CV-boot kits are available in plastic bag or in carton box packaging and are composed of:
wheel or gear side CV-boot(s) in rubber or thermoplastic material
metal/plastic clamps
grease
additional fitting accessories (if required)
Following frequent requests by its customers to supply "genuine" kits, Huntsman GOMET has developed a product line of CV boot kits whose composition follows exactly the spare parts which are offered by the O.E. manufacturers.
These "genuine" CV boot kits are composed in the same way as O.E. kits and have the same fitting accessories.
As a rule, such a "genuine" CV-boot kit has the following features:
rubber or thermoplastic CV boot(s)
metal clamps
grease (in tube or foil)
accessories like bolts, nuts, clamps, rings, circlips, etc.
packing in a carton box and label with O.E. reference