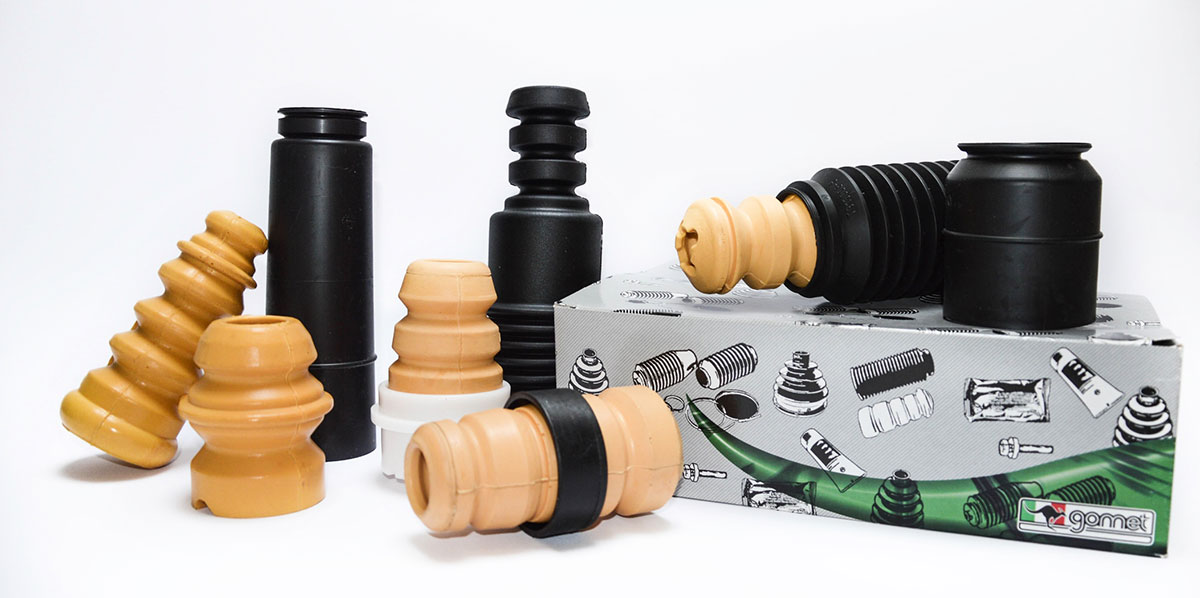 SASK Shock Absorber Service
The SASK's dust cover protects the vehicle's shock absorber piston rod from corrosion and against valve damage often due to stones, grit and salt.
Its bounce bumper (a.k.a. "jounce bumper" or "bump stop" or "spring aid") provides optimum ride stability on frequent and elevated suspension movement.
Huntsman GOMET's SASK (Shock Absorber Service Protection Kits) are composed of
Dust Covers made of thermoplastic material or rubber
Bounce Bumpers made of polyurethane or rubber
and are available in plastic bag or carton box packaging