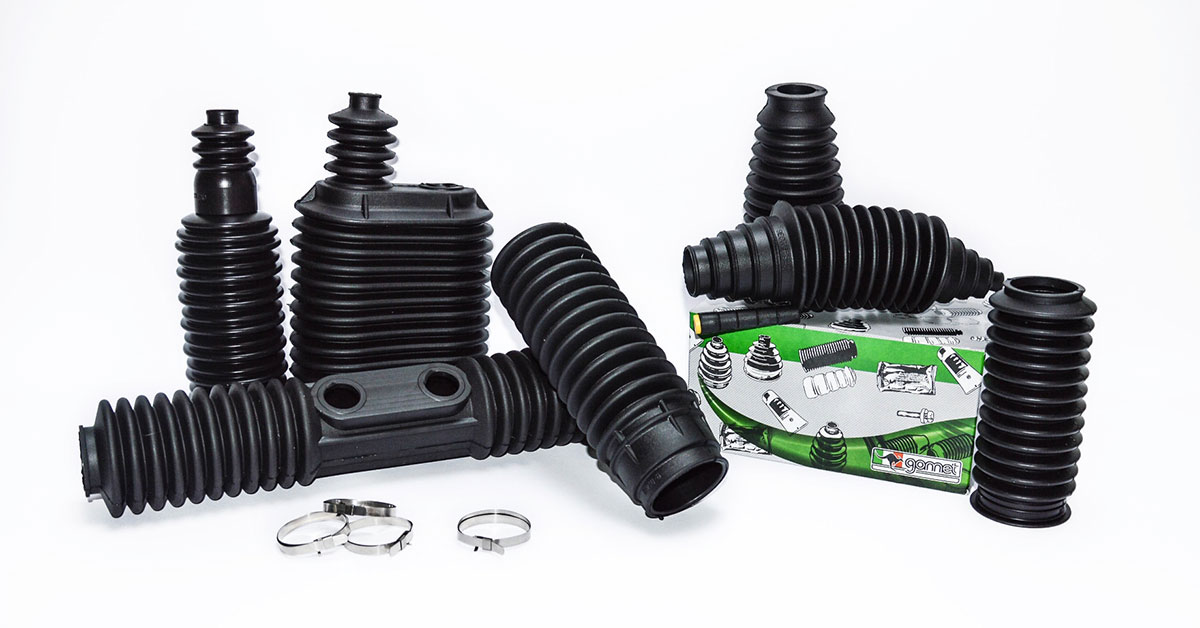 STEERING GAITERS AS BULK AND KITS
Steering gaiters (a.k.a. as bellows) protect the components of the steering rack thus maintaining key component integrity and ensuring dirt and grit free lubrication and so extending steering rack reliability and life.
Huntsman GOMET steering gaiters are characterised by high levels of elasticity combined with excellent wear resistance, utmost geometric precision and total compatibility to the original.
All steering gaiters produced by Huntsman GOMET are available as loose parts or as kits in plastic bag or carton box packaging.
Kits are usually composed of:
2 gaiters (left and right) made of rubber or thermoplastic material
metal or plastic clamps